Condo with large bedroom and sofa bed for 2-4 people
---
Tourist condo facing the marina with a superb panoramic view of the fjord, a place of choice for nature lovers who like to enjoy great comfort. Fully equipped condo: full kitchen with dishwasher, washer/dryer, double sofa bed in living room, television, Wi-Fi, bathroom, wood fireplace, private balcony overlooking the fjord. Large bedroom upstairs with double bed, cathedral ceiling, whirlpool bath and powder room. Private parking. Exterior storage for skis or bike. Access to common areas: Wood-fired or gas BBQ, outdoor fireplace, deck with Adirondack chairs. Minimum stay of 2 nights.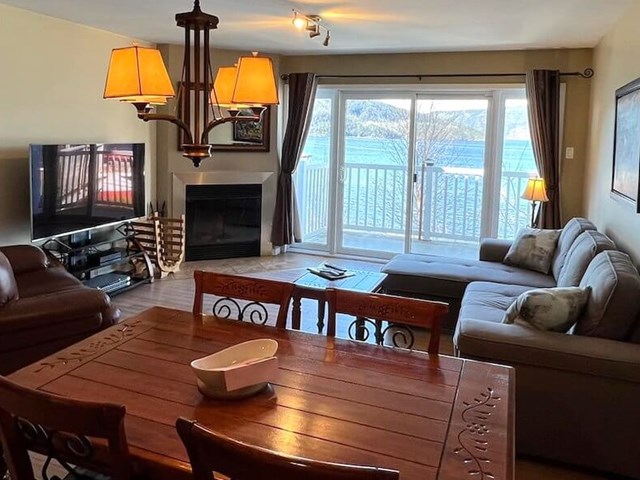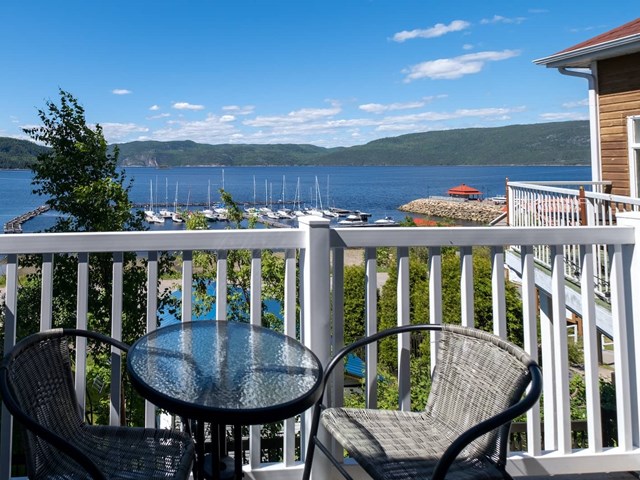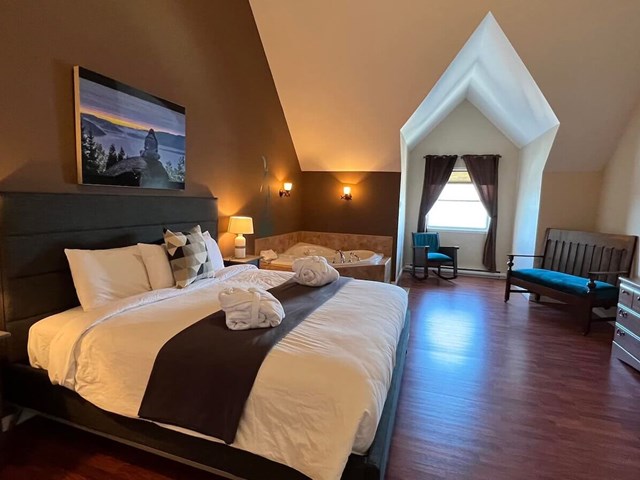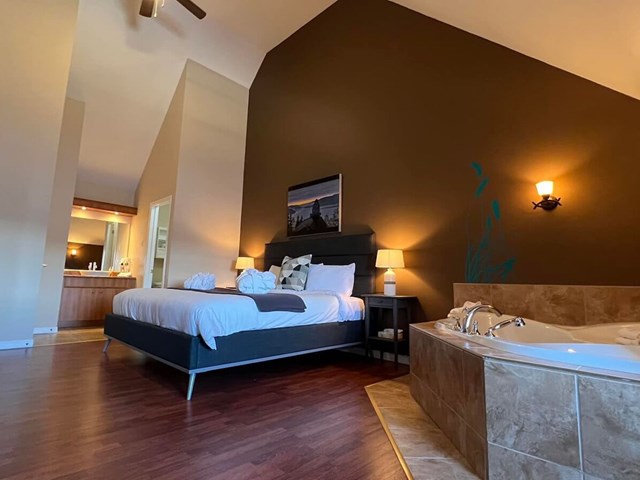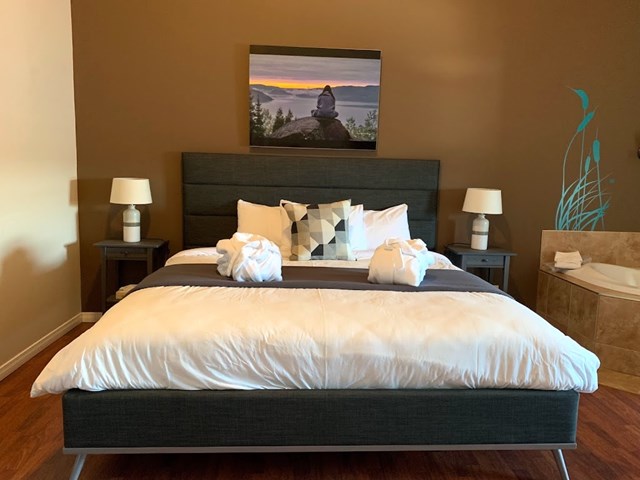 Booking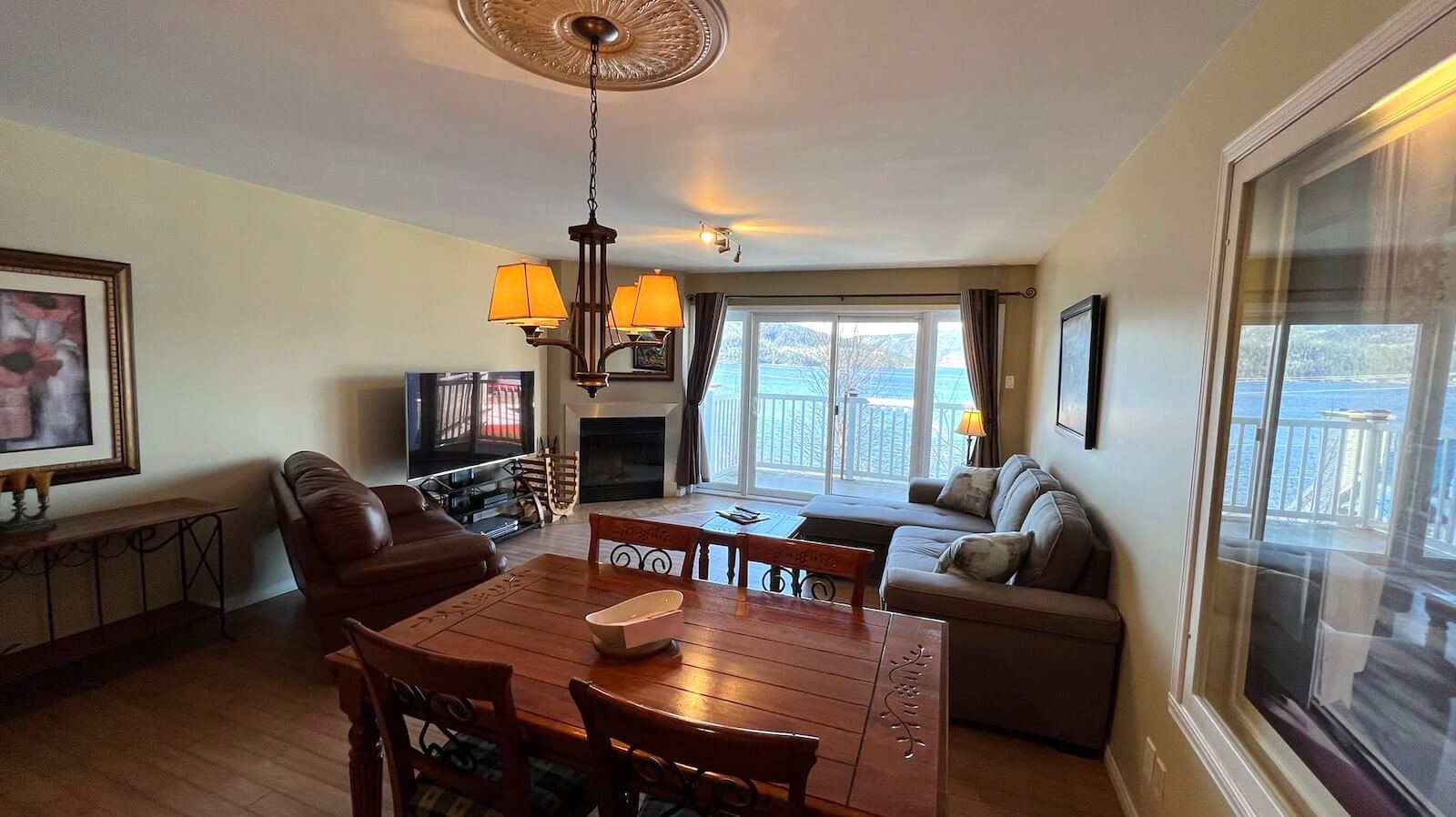 Booking request
Chez Montagner - Observatoire Condo
Select your dates to get the price
Booking conditions
Night from 180$ / 2 pers. Minimum stay of 2 night(s) / 4 pers. max. +25$ / pers. extra. Price excluding taxes per night for 2 people.